The impact of the new labeling: Osito Bimbo case and audience reaction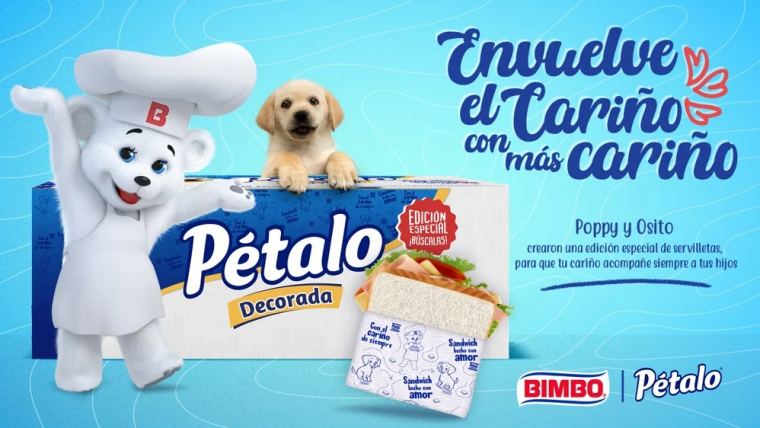 By: Fernando Ríos
Commercial Director of Master Research
The history
Derived from the application of a new section in Nom-051-SCFI / SSA-2010 of general labeling specifications for preserved non-alcoholic foods and non-alcoholic beverages, the appearance of striking characters in their packaging that could attract children was prohibited. to consume sugary products.
This modification to the standard represents a strong impact for brands such as Bimbo, Sabritas, Marinela and Barcel among others, which for decades have had pet insignia of their products such as the Tigre Toño, Sam the Toucan and the Bimbo Bear. These characters are part of the assets of the company since they are monetizable. Its construction and development over the years cost companies millions of pesos and it is not surprising that they refuse to let them go so easily.
On February 14, it became a trend in social networks that the Bimbo Bear began to appear in the packaging of the Petal Napkins together with the flagship puppy of this brand. The move was innovative and daring, which did not go unnoticed by the audience, who did not hesitate to express their taste and support for the strategy of the bakery.
2. The conversation and reaction of the audience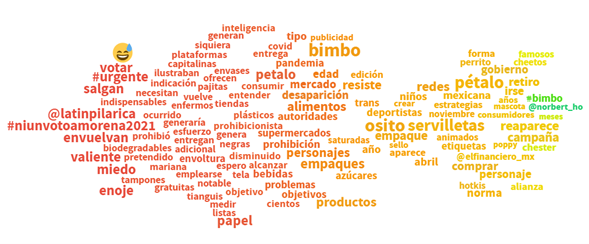 The audience demonstrated great support for Bimbo's play and launched strong criticism of the government where words such as prohibition were identified among the trends while around bimbo was used in positive contexts. The tendency of the emotions expressed was centered in the joy towards the non-disappearance of the Little Bear at the point of sale and a wide manifestation of anger towards the application of the new norm.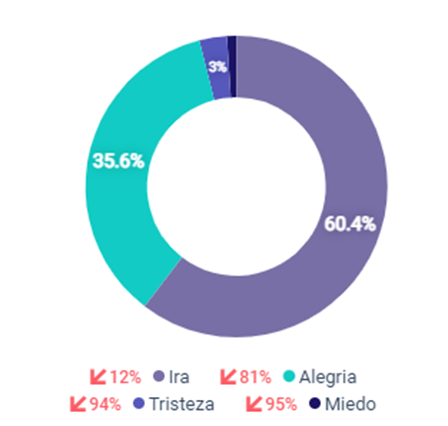 The potential reach of the Bimbo bear theme reached 230 million people. This means that each Mexican with access to digital media could be reached up to three times by the conversation regarding Bimbo's mascot and his strategy of rebellion against the modification to the NOM.
It has undoubtedly been a good move by the Bimbo Marketing team that has taken advantage of the opportunity to position its image, specifically the Bimbo bear, in categories related to its own without violating the applicable laws, but above all it has an audience very loyal to the brand as it is one of the favorite brands in our country.